Tourist & Business Visa Requirements
JUSTIN DOCUMENT SERVICE, INC.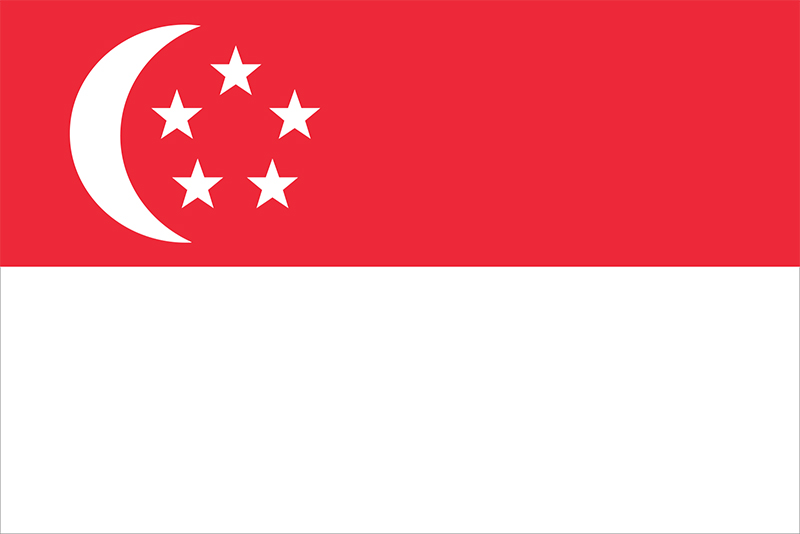 Singapore
Please note this visa requirements are for US citizens only. If you are not a US citizen, please contact our office at (914) 592-2760.
US passport must be signed, valid for at least 6 months and with at least 2-3 blank visa pages not amendment pages in passport. If your passport does not meet the requirements, we can assist with obtaining new passport or passport renewal for a valid US passport.
Visitor visa issued upon arrival for up to 90 day stay. Visitors are required to hold proof of sufficient funds to
cover their stay and documents required for their next destination.
Valid, signed US passport valid at least 6 months from last day of stay, blank pages for entry and exit stamp

Visa and Entry Requirements for US and all Foreigners

All visitors to Singapore must meet the following entry requirements:

All travelers must fill in the SGAC declaration up to 3 days before arrival
Only Singapore citizens, Permanent Residents and Long-Term Pass Holders who are fully vaccinated with COVID-19 WHO EUL vaccines and entering via land checkpoints do not need to fill in the SGAValid travel document (minimum validity of 6 months at the time of departure)

Confirmed onward or return tickets (if applicable)
Entry facilities, including visas, to the next destination;
Sufficient funds to maintain themselves during their stay in Singapore; and,
Visa for entry into Singapore (if applicable)
SG ARRIVAL CARD up to 72 hrs in advance  As 11 March 2022, all foreign visitors arriving in Singapore will be notified digitally of their Visit Pass (e-Pass) through email. There will not be any endorsement on your passport. The e-Pass notification will indicate the period of stay granted and last day of stay allowed. Please ensure that you provide a valid email address when submitting the SG Arrival Card.

Click here to check Entry Requirements for Foreigners (For Social Visit purposes only)

FOR CITIZENS WHO DO NEED A VISA FOR SINGAPORE : Contact JIDS FOR THE FORMS

1/Photocopy of PASSPORT BIO PAGE with NAME,DATE OF BIRTH AND EXPIRY DATE CLEAR AND IN COLOR

Passport must have 6 months from last day of stay VALIDITY

In addition to:

Photocopy of a valid US visa or valid US Green Card/US Permanent Resident Alien Card (green card); • If H1B, please provide copy of extension-approval, if applicable; • If F1, please provide a copy of valid I-20 • If other types of US visas, please provide supporting documentation, if applicable.

2/FORM 14A with original signature of traveler Please glue the photo (with white background) onto the application form.

3/SEPARATE SHEET OF PAPER with DAY TIME PHONE CONTACT and EMAIL where you would like to have the EVISA SENT TO ONCE APPROVED

client's email and tel. no. It is required by the Immigration & Checkpoints Authority (ICA).

4/39a from host in Singapore complete/or local Singapore contact

The local contact must be either a Singapore citizen (SC) or a Singapore permanent resident (PR) who is at least 21 years old with a SingPass/CorpPass account. If you are applying for an entry visa for business visit (attending business negotiations or discussions), the local contact must be acting on behalf of the Singapore-registered business entity. LOIs issued by your Embassy can also be accepted, if you are unable to secure an LOI from a local contact to support your visa application for social and business visits.

All details must be completed including the NRIC no. of the local contact.

5/Invitation from host in Singapore

6/Business letter of support from US Company

7/1 passport size color photo

8/Flight itinerary (Can be an E Ticket confirmation with payment and confirmation number and details)

9/hotel confirmation can be included with flight itinerary

10/$22.00 Money Order/or Cashier's Check Payable to Consulate of Singapore

 ( JIDS to get the money order there is a $20.00 fee)

Once submitted to the Consulate by JIDS, processing time is approximately 3-6 business days

Notes:

Visa application fee is non-refundable. JIDS service fee is separate.

Must be within 30 days of the trip when submitting.

Processing time is 3-10 business days

Additional documents and information may be required to support the application if necessary.

 
Travellers born on or after 1 Jan 2010 (i.e. aged 12 and below by year of birth) are exempted from COVID-19 border measures.

Travellers born on or before 31 Dec 2009 (i.e. aged 13 and above by year of birth) may enter Singapore as per normal without testing or quarantine, only if they have taken the minimum WHO-EUL vaccine dosage listed below at least 2 weeks before arrival in Singapore, and can show proof of vaccination:

One dose of CanSinoBIO/Convidecia or Janssen/J&J vaccine; OR
Two doses of AstraZeneca, Covaxin, Moderna/Spikevax, or Covishield vaccine administered at least 24 days apart; OR
Two doses of Novavax/Covovax/Nuvaxovid, Pfizer/BioNTech/COMIRNATY, or Sinopharm vaccine, administered at least 17 days apart; OR
Two doses of Sinovac vaccine, administered 13 days apart; OR
Mixture of any two doses of vaccines listed in points 1-4, administered at least 17 days apart; OR
Any of the vaccination combinations listed in points 1-5 and subsequently recovered from COVID-19; OR
At least one dose of any WHO EUL approved vaccines listed in points 1-4, taken at least 28 days after a COVID-19 positive diagnosis

The following types of vaccination proof in English or translated to English are accepted if they contain personal identification details (e.g. name, date of birth, ID number) that match against the traveller's passport:

All Nationals can check here for up to date entry information.
Vaccinations are NOT required unless travel is from or through an infected area. Click here to see further information about YELLOW FEVER 
Produce an International Certificate of Vaccination for Yellow Fever, if you have visited any country/region in Africa or Latin America identified by the WHO to be at risk of Yellow Fever transmission in the past 6 days before arrival in Singapore