Tourist & Business Visa Requirements
JUSTIN DOCUMENT SERVICE, INC.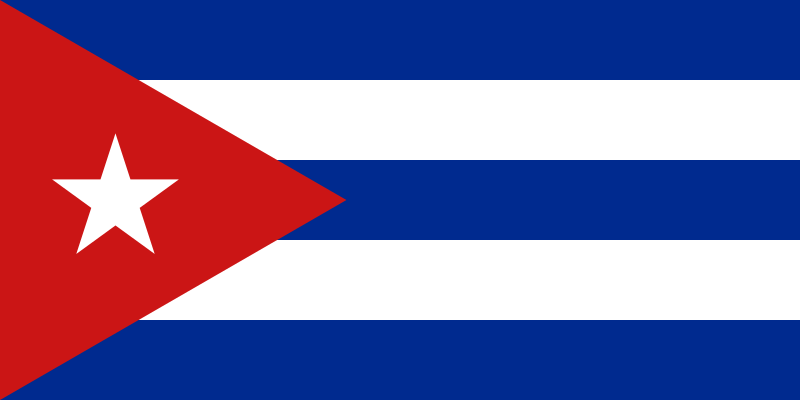 Cuba
Justin Document Service Inc. is not authorized to assist in the processing of Cuban visas.
If you are traveling with a licensed group then please contact your group operator for information about how you will be obtaining your visa with them.  For the most up to date entry and customs requirement for Cuba contact the Cuban Interests Section, an office of the Cuban government, located at 2630 16th Street NW, Washington, DC 20009, telephone (202) 797-8518.
Travel outside of groups or activities licensed by the US Department of Treasury remains illegal even after the loosening of travel restrictions announced January 15, 2015. For more information on what types of travel is permitted consult the US Department of Treasury website regarding the new regulations for travel and activities in Cuba:  treasury gov
U.S. further eases rules for Cuba travel and commerce read further info here
Cuba Travel Warning
US takes steps to make it harder for Americans to visit Cuba
by: JOSH LEDERMAN, Associated Press Updated: 
WASHINGTON (AP) – Americans who visit Cuba must now avoid hotels, shops, tour companies and other businesses on a lengthy list released Wednesday by the Trump administration as part of a new policy aimed at cracking down on the communist-run island's government.
U.S. travelers will once again be required to go as part of organized tour groups run by U.S. companies, and a representative of the sponsoring group must accompany the travelers. That's a return to the stricter rules that existed before former President Barack Obama and Cuban President Raul Castro restored diplomatic relations in 2015.
The new rules and list of off-limits entities are intended to put in place the tougher Cuba policy that President Donald Trump announced in June. Trump's administration took several months to finalize the details of that policy, which will take affect Thursday.
Some exceptions will accommodate Americans who made plans or entered into business agreements before Trump's policy announcement June 16, such as "people to people" trips to Cuba.
But at the same time, the Treasury Department said it is expanding and simplifying a license that allows some products to be exported to Cuba without specific permission from the U.S. government. The goal in allowing those exports is to enable Americans to help the growing private sector in Cuba, including small businesses that have popped up across the island in recent years.
"We have strengthened our Cuba policies to channel economic activity away from the Cuban military and to encourage the government to move toward greater political and economic freedom for the Cuban people," Treasury Secretary Steven Mnuchin said.
The list of off-limits entities bars American business with the large military-run corporations that dominate the Cuban economy. These include GAESA and CIMEX, the holding companies that control most retail business on the island; Gaviota, the largest tourism company; and Habaguanex, the firm that runs Old Havana.
It also places off limits a new cargo port and special trade zone outside the city of Mariel that has been the focus of Cuba's efforts to draw foreign investment in manufacturing and distribution.
A list of blacklisted military-run hotels includes the Manzana Kempinski, which opened with great fanfare this year as Cuba's first hotel to meet the international five-star standard.
The actual impact on American business with Cuba will likely be limited because that trade is already sparse, and the rules allow it to largely continue. Many American travelers stay at hotels not on the new list, and the company that imports most American food products to Cuba is similarly unaffected. U.S. flight and cruises are exempted as well.
Left unchanged is a U.S. travel warning that urges all Americans to stay away from Cuba. The administration issued that warning in September amid a series of invisible, unexplained attacks that have harmed the health of U.S. government personnel in Havana. The U.S. says 24 Americans are "medically confirmed" to have been affected by those attacks.
LAST UPDATED: SEPTEMBER 29, 2017
The Department of State warns U.S. citizens not to travel to Cuba.  Over the past several months, numerous U.S. Embassy Havana employees have been targeted in specific attacks. These employees have suffered significant injuries as a consequence of these attacks. Affected individuals have exhibited a range of physical symptoms including ear complaints and hearing loss, dizziness, headache, fatigue, cognitive issues, and difficulty sleeping.
The Governments of the United States and Cuba have not yet identified the responsible party, but the Government of Cuba is responsible for taking all appropriate steps to prevent attacks on our diplomatic personnel and U.S. citizens in Cuba. Because our personnel's safety is at risk, and we are unable to identify the source of the attacks, we believe U.S. citizens may also be at risk and warn them not to travel to Cuba. Attacks have occurred in U.S. diplomatic residences and hotels frequented by U.S. citizens. On September 29, the Department ordered the departure of nonemergency U.S. government employees and their family members to protect the safety of our personnel.
Due to the drawdown in staff, the U.S. Embassy in Havana has limited ability to assist U.S. citizens. The Embassy will provide only emergency services to U.S. citizens. U.S. citizens in Cuba in need of emergency assistance should contact the Embassy by telephone at +(53)(7) 839-4100 or the Department of State at 1-202-501-4444. U.S. citizens should not attempt to go to the U.S. Embassy as it suffered severe flood damage during Hurricane Irma.
Travelers should apprise family and friends in the United States of their whereabouts, and keep in close contact with their travel agency and hotel staff.
For further information:
Visit the Embassy Havana website for the latest messages to U.S. citizens and other information related to Embassy operations.