Tourist & Business Visa Requirements
JUSTIN DOCUMENT SERVICE, INC.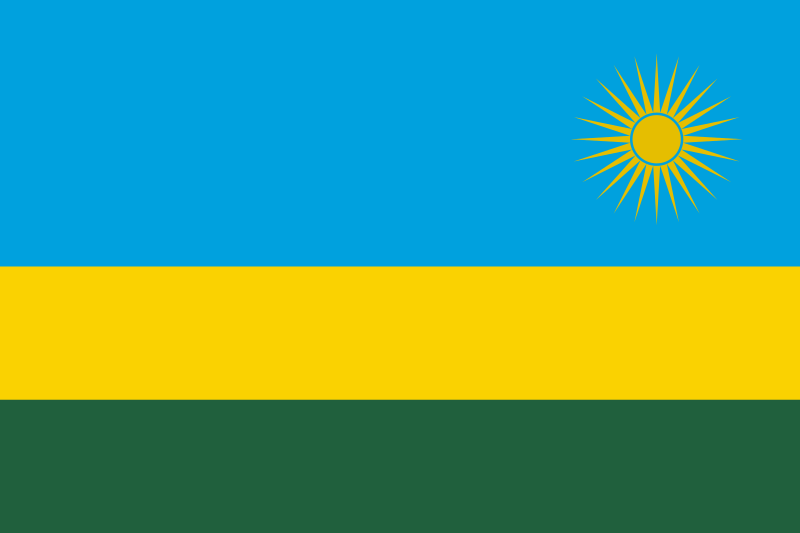 Rwanda
Please note this visa requirements are for US citizens only. If you are not a US citizen please contact our office at (914) 592-2760.
US passport must be signed, valid for at least 6 months and with at least 2-3 blank visa pages not amendment pages in passport. If your passport does not meet the requirements, we can assist with obtaining new passport or passport renewal for a valid US passport.
Electronic Visa available.
RWANDA COVID-19 | Passenger Locator Form mandatory
Each passenger is required to complete an individual form. Persons under 5 years old, traveling with a guardian/parent, may not need to complete their own form, provided:
They will arrive and leave together,
They will stay at the same address in Rwanda, and
The details of the dependents are added into the guardian's/parent's form.
Note:
Persons of 5 years and above shall complete an individual form
All persons (arriving, transferring/transiting) are required to have a negative PCR COVID-19 test certificate for a test conducted within 72 hours prior to departure.
Form here Passenger Locator (rbc.gov.rw)
As part of Government measures to prevent the spread of COVID-19, the following is mandatory upon entry into Rwanda as of 11th June 2021:
All travelers arriving in Rwanda must have a negative COVID-19 certificate. The only accepted test is a SARS-CoV 2 Real Time Polymerase Chain Reaction (RT-PCR) performed within 72 hours prior to departure (meaning travelers must be tested and get results within 3 days of their first flight). Other tests, such as Rapid Diagnostics Tests (RDTs), are not accepted. COVID-19 Test is not mandatory for accompanied children under 5 years.
All travelers arriving in Rwanda must complete the passenger locator form and upload the COVID-19 test certificate before heading to the airport. Please see passenger locator form and list of designated transit hotels on www.rbc.gov.rw
All travelers arriving or transiting for up to 12 hours through Rwanda will be screened upon entry and take a second RT-PCR test on arrival.
Further information can be found here
Business Travelers or Any traveler can apply for a visa in advance, it takes 6-14 days to process. *BUSINESS TRAVELERS MUST also CARRY A Letter of invitation
If applying for East African Tourist Visa, then must do in advance. CALL JIDS.
For East Africa Visa – allow travel between Kenya, Rwanda and Uganda with the same multiple entry visa. The holder of the East Africa Tourist Visa shall enter the region from the country that issued the visa and move within the two other countries without applying for another visa or paying another visa fee. FIRST ENTRY to these countries decides which country we apply for the visa with.
CALL JIDS for application to discuss where you are entering. Must apply to country entering first.
Vaccinations against yellow fever required.