ETA Australia Online Visa
JUSTIN DOCUMENT SERVICE, INC.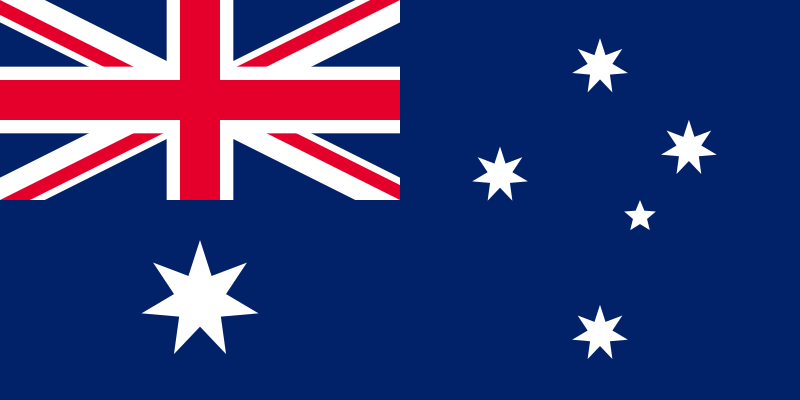 Australia
Australia Electronic Visa Authority
Please note this visa requirements are for US citizens only. If you are not a US citizen please contact our office at (914) 592-2760.
US passport must be signed, valid for at least 6 months and with at least 2-3 blank visa pages not amendment pages in passport. If your passport does not meet the requirements, we can assist with obtaining new passport or passport renewal for a valid US passport.
January 2022
Australia's border is gradually reopening. Fully vaccinated Australians and permanent residents can now travel into Australia. Find out what you need to be able to travel to Australia.
All inbound travelers must declare their vaccination status to enter Australia. Please see the proof of vaccination webpage for further information on the type of proof you need.
Australia Travel Declaration-
All passengers arriving by air into Australia should complete an Australia Travel Declaration (ATD) at least 72 hours before departure.
All inbound passengers should complete an Australia Travel Declaration (ATD) prior to departure. Certain parts of the Australia Travel Declaration must be completed prior to departure, such as needing to declare your vaccination status. See the Department of Home Affairs website for more information.
Pre-departure testing
All inbound passengers must provide a negative accepted COVID-19 test result. These tests can be either:
A nucleic acid amplification (NAA) test, such as:

polymerase chain reaction (PCR, or RT-PCR) test
Transcription mediated amplification
Loop-mediated isothermal amplification; or a

A rapid antigen test (RAT) (also described in some countries as a lateral flow antigen detection test or similar). This must not be confused with a lateral flow antibody detection test. For the purposes of pre-departure testing it must be an antigen test.
Serology tests are not accepted.
The NAA test must be done within 3 days before the day of the flight's scheduled departure.
The RAT must be done within 24 hours of the flight's scheduled departure time.
Accepted COVID-19 test results
Your COVID-19 test result can be paper-based or electronic.
Your results must refer to mandatory requirements:

traveler name and date of birth (age at time of test or passport number accepted, if date of birth not listed)
the test result (such as 'negative' or 'not detected')
the method of test conducted e.g., NAA test or RAT
the date of specimen collection for the accepted COVID-19 test
signed by an authorized person (see below)
If this information is not provided, you will not be able to check in and board the aircraft.
For a NAA test, the laboratory will provide you with your result.
For a RAT, the test must be undertaken by or under the supervision of a medical practitioner (e.g., pharmacist, general practitioner, nurse, pathologist, pathology collector or trained personnel at airport-based testing stations).
You should provide your accepted COVID-19 test results in English where possible. If you cannot, you can:
also provide a certified translated copy
contact your airline to see if they can interpret the report when you check in.
Visa is ETA (electronic Travel Authority) , or other electronic visas include 400, 600 – Please ask your host which visa you need, then advise JIDS.
Scanned copy of your valid passport (only your vital statistics page). US passport must be signed, valid for at least 6 months and with at least 2-3 blank visa pages not amendment pages in passport.
JIDS Passport & Visa Order form completed
Additional required information include these questions in your email to us:


Home address
Both parents first and last name
Do you hold citizenship of any countries other than the country listed in your passport? If yes give details.
Has the applicant even been known by a different name? If yes, please provide name. If yes give name.
Has the applicant ever had a criminal conviction? If yes give details.
ETA only accepts MC or Visa for the payment fee to them, JIDS accepts all CC's for our service fee.
If you are not eligible for a electronic visa call JIDS.
Justin Document Service – ORDER FORM & copies Mandatory order form, which must be included with your original documents to JIDS.
ORDER FORM then PRINT to include with documents.
COPIES of all documents included in your package to JIDS. If copies are not included then a $10.00 copy fee will be applied.
Give yourself peace of mind!
Simply fill out this form STEP FORM and let JIDS do it for you $20.00.
The Smart Traveler Enrollment Program (STEP) allows U.S. citizens and nationals traveling abroad to enroll their trip with the nearest U.S. Embassy or Consulate. Help the U.S. Embassy contact you in an emergency. Read more…
Consular fee and processing time: (consular fees may change)
$20 visa fees will be charged to your credit card. If JIDS pays fees on your behalf a 5.7% processing fee will be added. JIDS fee is 75.00 for no rush and $115.00 for rush. Once confirmed ,you will receive a email confirmation from JIDS that should be carried with your valid passport to Australia for the first entry.
Vaccinations are NOT required unless travel is from or through an infected area.
Visit the Center for Disease Control: CDC.GOV for complete health requirements.