Passport New Instructions
JUSTIN DOCUMENT SERVICE, INC.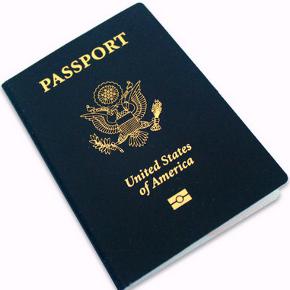 Justin Document Service Inc. is one of the few authorized Passport & Visa Expediting companies authorized to work directly with the US Department of State, Passport Agency. We have had this privilege for over 25 years. Our experience and guidance is key to getting you to your destination on time.
FIRST TIME, NEW, MINOR CHILDREN, DAMAGED, 10 year book EXPIRED MORE THAN 5 YEARS
AGO, Name change, Lost Passport or Passport Card
Special Circumstances DS-11 with PROOF OF TRAVEL
1. Appointment made directly with JIDS with 14-day proof of travel /or 30-day proof of
travel if visa needed JIDS FEE VARIES and is quoted at time of reservation based upon
your travel dates.
2. NON-REFUNDABLE $75.00 DEPOSIT AT TIME OF APPOINTMENT, REQUEST FORM MUST
BE RETURNED TO JIDS within 24 hrs OR YOUR APPOINTMENT IS NOT CONFIRMED.
If you do not see your deposit charged please call us to confirm it was received.
3. Cancellation fees will apply and vary depending upon when canceled. Once precheck is
done if canceled you will be charged a cancellation fee. If CANCELLED within 1 week of the
scheduled appointment, TOTAL FEE IS NON REFUNDABLE. Balance charged in full 1 week
prior. PRECHECK OF DOCUMENTS DUE AT LEAST 1 WEEK PRIOR,call to go over all.
EXPEDITED SERVICES are available, and appointments are limited. Processing times in as little as 3-4 days to process, call us 914-592-2760. Proof of travel and letter of authorizations will be required. CALL OR EMAIL us for updated information. We will require a REQUEST FORM TO BE COMPLETED before instructions are emailed to you.
RUSH requests include our pre check service.
Also available is an expedite service with no proof of travel which can take approx. 3-7 weeks from the day an application is submitted to the day a new passport is received once they start process. Which is less time than the post office with their processing time at 18 weeks.
Passport Agency
TWO SERVICES AVAILABLE 
EXPEDITED SERVICE with proof of travel and letter of authorization, this is a limited appointment made by JIDS if traveling within 14 days (30 days if proof of VISA) JIDS service fee includes prechecking your documents. (ONLINE APPLICATIONS ONLY with bar codes which include the $60 expedite fee at agency as part of the total government fees which will be noted to you when you do the application and are in addition to JIDS fees)

Expedite Service without proof of travel– can take up to 5-7 weeks from the day an application is submitted to the day a new passport is received. $60 expedite and 18.32/ 1–2-day overnight mail return is required for a mail back from the passport agency to you when submitted by JIDS.
URGENT and RUSH SEALED ENVELOPE requests MANDATORY pre check to save time and money.
Pre-Check Documents
Concierge Service is available. $100-150.00
Please Note: If Passport Agency calls us for additional documents, you will be charged $150.00 for us to bring the agency the missing documents.
You are here because you Need a NEW Passport Application Expedited and the following is applicable for you:
You are applying for your first U.S. passport; or
Your previous U.S. passport was issued when you were under age 16; or
Your previous U.S. passport was lost, stolen, or damaged; or
Your previous U.S. passport was issued more than 15 years ago; or
Your name has changed since your U.S. passport was issued and you are unable to legally document your name change.
FIRST you must call JIDS to set up a MANDATORY PRE CHECK of ALL DOCUMENTS.
then you Must Apply in Person at acceptance facility* then give sealed envelope to JIDS.
An Acceptance facility is a post office or county clerk that executes passport requests. You should call ahead to verify time open for this, and that they will SEAL THE ENVELOPE FOR A HAND CARRY Appointment by Justin Document Service, Inc. (Passport & Visa Expeditors) Advise them we have a appointment for you at the Passport Agency. Find a local acceptance facility
Step 1: Authorization Process:
Present the following IN PERSON to your local Passport Acceptance Agent
DS-11 must appear in person at an acceptance facility
The Acceptance Agent endorses the Passport Form (DS-11) and places it in an envelope then seals it with a government seal. DO NOT open it after it is sealed.
Sealed envelopes from the acceptance facility must be presented to JIDS within 3 business days of being sealed. Please advise JIDS what day it was sealed.
MINORS must be present. GO to NEW CHILD PASSPORT INSTRUCTIONS
Before you start, please note:
Parental Consent PHOTO COPY OF BOTH SIDES OF PARENTS IDENTIFICATION REQUIRED
Children ages 16-17 with their own identification can apply for a passport by themselves. However, it is recommended that at least one parent appear in person with the child to identify him/her and to show parental awareness.
NOTE: Although the two-parent consent requirement does not apply to children aged 16 or 17, per Department regulations a passport generally will not be issued to a child if a parent or legal guardian who has custodial rights over a child has notified the Department in writing that he or she objects to issuance of the passport.
Examples of Parental Awareness
Having a parent accompany the child when applying, or
A signed statement consenting to issuance of a passport from at least one parent (should be accompanied by a photocopy of that parent's ID).
Click for Letter of Authorization (this letter allows Just-In Document Service, Inc. to expedite your passport application.)
Please read the statements with the CHECK BOXES, the first two authorize us to help you, if you choose to tick the third box, you are not authorizing us and the passport office will not accept.
Hand written forms will not be accepted. (Exception: hand written forms if applying for a second valid passport with DS11 form)
Completed & printed DO NOT SIGN
US passport application form DS11 Must be done ONLINE
When filling in application online MUST ADD MAILING FEES in the delivery field on application MUST ADD 17.56 OVERNIGHT RETURN or they will deny your request when using JIDS
Verify that your completed online application after you create it online and print out, displays a bar code in the upper left-hand corner and at the bottom of each page. Will not be accepted if this is cut off.
Double sided applications not accepted. Must print each page on single pages.
Emergency contact must be filled in on application even though there is not a asterisk near it on application. It is mandatory.
If application is not done online you must advise JIDS. We will do an application and present it with the sealed envelope or it will not be accepted by the passport agency. There is a charge of $150.00 & up for this service.
All documentation submitted as citizenship evidence will be returned to you.
Primary Evidence of U.S. Citizenship (You must submit one of the following. Photocopies and notarized copies are not acceptable):
Previously issued, undamaged, and fully valid U.S. Passport (5 year for minors or 10 years for adults)
Certified U.S. birth certificate (must meet all of the following requirements):

Issued by the City, County, or State of birth
Lists bearer's full name, date of birth, and place of birth
Lists parent(s) full names
Has date filed with registrar's office (must be within one year of birth)
Has registrar's signature
Has embossed, impressed, or multicolored seal of registrar
Photocopies and notarized copies are unacceptable

Consular Report of Birth Abroad or Certification of Birth
Naturalization Certificate
Certificate of Citizenship
Secondary Evidence of U.S. Citizenship-If you cannot present primary evidence of US citizenship, you must submit secondary evidence of U.S. citizenship. Determine what form of secondary evidence is most appropriate for your situation based on the descriptions within. Go to Department of State for further explantion.
Passport Book $110.00 (Minor fees vary)
Expedited Processing $60.00
Payable to Department of State (ADVISED once you are at the acceptance facility to seal the documents in an envelope before giving to JIDS
Passport Card is an additional 30.00 Govt fee /JIDS fee is 40.00
Sealed envelopes from the US Dept of State must be presented to JIDS immediately so the application does not expire. If the application expires, you will have to return to the acceptance facility and JIDS will have to also charge you to resubmit your documents.
JIDS service fee is in addition to the government fees, and sealed envelopes must be expedited within 3 days. 4-6 day service fees do not apply. See Justin Document Service pricing page for our service fees which are in addition to the US government fees.
acceptable identification with photograph must be presented at the time of application.
Fully-valid Driver's License *
Current Government ID (city, state or federal)
Current Military ID (military and dependents)
*If you apply at an Acceptance Facility and submit out-of-state primary identification, you must present an additional ID document, as well. For example, if you apply in Maryland with a Virginia Driver's License, you must present a second ID containing as much of the following information as possible: your photo, full name, date of birth and the document issuance date.
Bring a photocopy of the front and back of each ID document that you will present when you apply.
Copy of flight itinerary from the travel agent or airline. With your name and record locator.
Copy of plane ticket or e ticket confirmation.
A letter on business letterhead paper, addressed to the US Department of State, detailing your upcoming international travel dates and signed by your employer. The passport agency prefers flight itinerary. If you use this letter you may be asked for additional documents.
Before you decide on which service you want, see our pricing page here
Pre-Check Documents is mandatory for this service $50.00. If you choose to not pre check your documents, and JIDS receives your documents with errors, you will be charged for a representative to assist you with corrections.
Concierge Service $150.00 available for this country
Mandatory order form, which must be included with your original documents to JIDS.
ORDER FORM then PRINT and sign to include with documents.
PHOTOCOPIES of all documents included in your package to JIDS. If copies are not included then a $10.00 copy fee will be applied.
Give yourself peace of mind !
Simply fill out this form STEP FORM
and let JIDS will do it for you $20.00
The Smart Traveler Enrollment Program (STEP) allows U.S. citizens and nationals traveling abroad to enroll their trip with the nearest U.S. Embassy or Consulate. Help the U.S. Embassy contact you in an emergency. Read more…..
Federal Express starting at $39.95 for priority Weekday Delivery based on zip code.Special Deliveries of Federal Express VARY (Ex. SATURDAY DELIVERY OR 8AM DELIVERY, call for rates)RESIDENT home deliveries are an additional $3.00 to have signature required.SIGNATURE OR NO SIGNATURE must be selected.
You can include a printed air bill to avoid additional charges. Account numbers without air bill will be charged $10.00.
If you follow our instructions on this site, and overnight your documents to us or visit our office, we will hand deliver your passport request directly to the US Department of State for processing. We wait on line , so you do not have to, then we pick everything up when it is ready for collection. Once ready you have options for the return of your passport. You can come into out office for pickup, use a overnight carrier or perhaps if you are local, you would prefer a messenger service to hand deliver them to you.
By requesting information , taking information from JIDS website, or by submitting an order to JIDS you agree to all terms and conditions listed.