Tourist & Business Visa Requirements
JUSTIN DOCUMENT SERVICE, INC.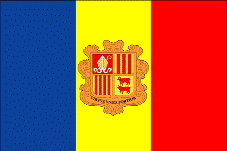 Andorra
Please note this visa requirements are for US citizens only.
If you are not a US citizen please contact our office at (914) 592-2760.
US passport must be signed, valid for at least 6 months and with at least 2-3 blank visa pages not amendment pages in passport. If your passport does not meet the requirements, we can assist with obtaining new passport or passport renewal for a valid US passport.
Entry requirements:
Valid, signed US passport.
No tourist visa required if staying up to 90 days.
No business visa required if staying up to 90 days.
Although no visa requirements exist, apply the relevant regulations of France or Spain, whichever must be transited to reach Andorra.
Health Requirements:
Vaccinations are NOT required unless travel is from or through an infected area. Visit the Center for Disease Control: CDC.GOV for complete health requirements.