Tourist & Business Visa Requirements
JUSTIN DOCUMENT SERVICE, INC.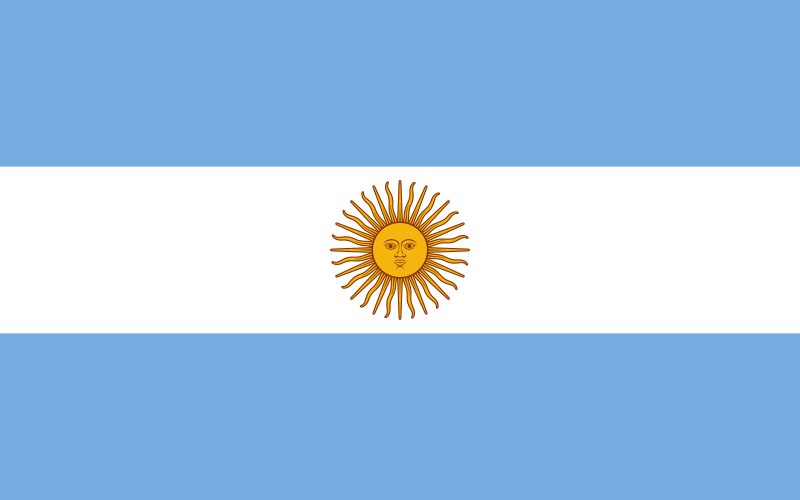 Argentina
Please note this visa requirements are for US citizens only. If you are not a US citizen please contact our office at (914) 592-2760.
US passport must be signed, valid for at least 6 months and with at least 2-3 blank visa pages not amendment pages in passport. If your passport does not meet the requirements, we can assist with obtaining new passport or passport renewal for a valid US passport.
Reciprocity Fee Revoked for US Citizens by Presidential Decree
US citizens were granted exemption from paying the reciprocity fee by Presidencial Decree No. 959/2016, published on August 23, 2016.
The reciprocity fee still applies to Canadian passport holders.
Canadian citizens must pay a reciprocity fee. JIDS can assist you.
The National Migrations Directorate confirmed today that the suspension of the collection of reciprocity fees from US citizens, originally established by Disposition DNM No. 589/2016 as of March 24 2016 for a period of 90 days or until a Presidential Decree promoted by the said Directorate is issued for its revocation, remains in force.
DIRECT PHONE NUMBER FOR CONSULAR MATTERS +1 202 238 6460
Other passport holders may be required to obtain a visa in advance, call JIDS.
SCAN Documents to specialservices@justindocument.com, then call to confirm receipt of email.
As of March 24, 2016, U.S. citizens are no longer required to pay the Reciprocity Fee. This exempt period is currently in effect.
As a result of a change in Argentine law, prior to arrival in Argentina at any entry point, U.S. citizen tourist and business travelers must pay a $160 reciprocity fee.
Argentina Reciprocity Fees

US, Canadian and Australian citizens must pay a reciprocity fee online in order to travel to Argentina. This is not a visa, since a visa is not required for business and tourist visitors from these countries however this tax must be done in advance of travel and once paid, receipt must be carried with valid passport. Passport must be valid six months longer than last day of stay and at least three blank visa pages. JIDS can assist you.

The Argentinian Reciprocity Fee must be paid in advance of travel to Argentina.

JIDS will email you the receipt, which MUST be carried and presented with valid passport

Register with the US Embassy in the countries you will visit.
Once processed, this information and the entry code will be sent electronically to the DNM.
After payment is processed you will get the email from
JIDS and print the receipt.
Upon arrival in Argentina, go to the DNM Office and present the printed receipt.
The receipt will be scanned by DNM staff and the data will be validated to enable entry to Argentina.
Give yourself peace of mind!
Simply fill out this form STEP FORM and let JIDS do it for you $20.00.
The Smart Traveler Enrollment Program (STEP) allows U.S. citizens and nationals traveling abroad to enroll their trip with the nearest U.S. Embassy or Consulate. Help the U.S. Embassy contact you in an emergency. Read more…
Passport accepted for entry must be valid for at a minimum of 3 months beyond the last day of intended stay.
If your passport does not meet the Schengen requirements, you may be refused boarding by the airline at your point of origin or while transferring planes. You could also be denied entry when you arrive in the Schengen area. For this reason, we recommend that your passport have at least six months validity remaining whenever you travel abroad.
SCAN the passport vital statistics page of the traveler and the above order form to: specialservices@justindocument.com and call JIDS 914-592-2760 to confirm receipt of email.
We will send you the proof of payment receipt, called Reciprocity Fee Ticket, by email Monday to Friday usually within 24-48 hrs if you request a rush.   Approval by Argentine government.
Citizens of USA: $160.00 Valid for multiple entries within 10 years
Citizens of Australia: $100.00 Valid for multiple entries within 1 year
Citizens of Canada: $100.00 Valid for multiple entries within 10 years
Justin Document Service Inc. is a third party company assisting with payment directly to the Argentina government.  JIDS will not be responsible for the government of Argentina.  Fees are subject to change.
No tourist visa required if staying up to 90 days.
No business visa required if staying up to 90 days.
Vaccinations are NOT required unless travel is from or through an infected area.
Visit the Center for Disease Control: CDC.GOV for complete health requirements.