Tourist & Business Visa Requirements
JUSTIN DOCUMENT SERVICE, INC.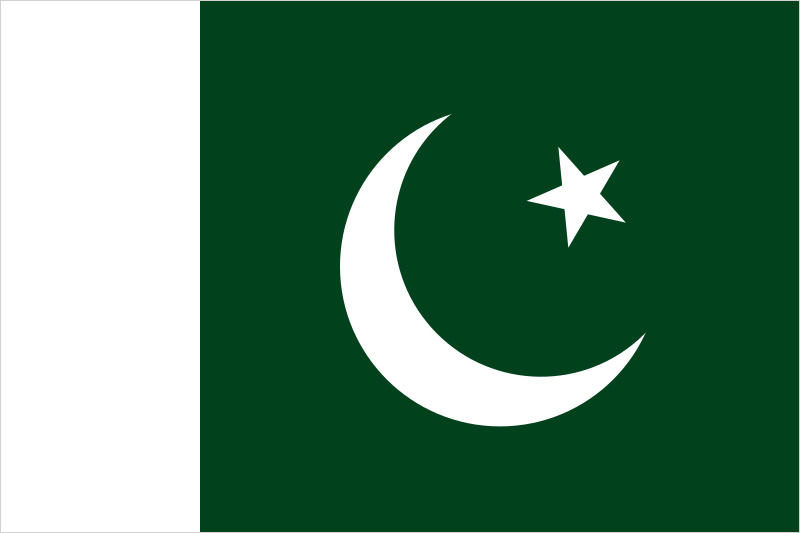 Pakistan
Please note this visa requirements are for US citizens only. If you are not a US citizen please contact our office at (914) 592-2760.
US passport must be signed, valid for at least 6 months and with at least 2-3 blank visa pages not amendment pages in passport. If your passport does not meet the requirements, we can assist with obtaining new passport or passport renewal for a valid US passport.
Application forms may be duplicated on plain paper but must be clear copies with original signature.
Passport and Visa are required.
Valid, signed US passport.
AS OF MARCH 11, 2009 Pakistan requires a PERSONAL APPEARANCE from the traveler, JIDS can no longer handle visa requests.  Please contact the consulate directly
Vaccinations are NOT required unless travel is from or through an infected area.
Visit the Center for Disease Control: CDC.GOV for complete health requirements.
Consular fee and processing time: (consular fees may change) 
$ 120 Per Tourist/Business Single entry Visa 3 business days MINIMUM processing time.
$ 180 Per Tourist/Business multiple entries Visa 3 business days MINIMUM processing time.
If multiple entries is requested, it must be in business letter with brief explanation of why multiple is needed. Multiple entry is given at the discretion of consulate.
Company check, money order or credit card payment for Consular fees should be payable to Just-In Document Service, Inc. including return shipping fee. If including own money orders for government fees please check with us for exact fee,if JIDS is paying government fees (consular or passport agency fees) on your behalf a 5.7% processing fee will be added.  For Just-In Document Service, Inc. service fee please refer to our pricing page or call us (914) 592-2760.
Federal Express starting at $25.95 for priority Weekday Delivery. Other Special Deliveries of Federal Express VARY (Ex. SATURDAY DELIVERY OR 8AM DELIVERY, call for rates). RESIDENTS deliveries is additional $3.00 to have signature required. Verify SIGNATURE OR NO SIGNATURE must be selected.
Use Federal Express, UPS, or DHL Priority overnight for delivery by 10:30 AM to ship all your passport application materials to: Just In Document Service, Inc. 5 West Main Street, Suite 201 Elmsford, NY 10523 (914) 592-2760