Tourist & Business Visa Requirements
JUSTIN DOCUMENT SERVICE, INC.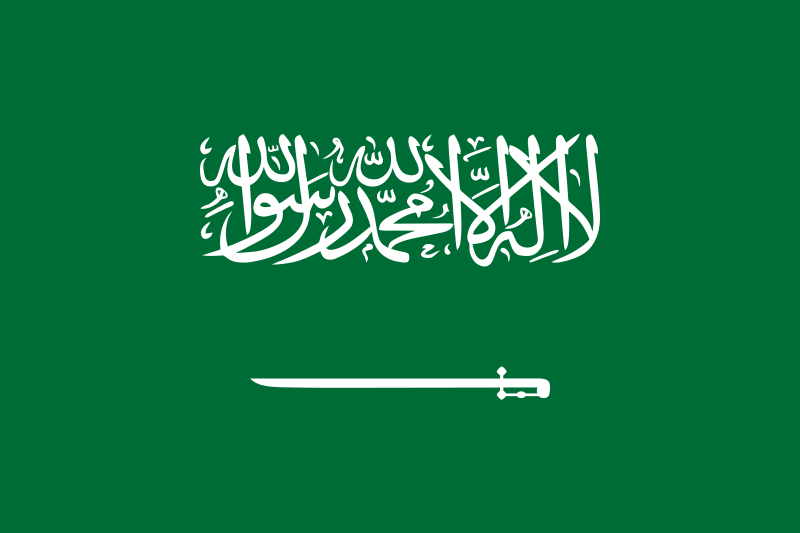 Saudi Arabia
Please note this visa requirements are for US citizens only. If you are not a US citizen please contact our office at (914) 592-2760.
US passport must be signed, valid for at least 6 months and with at least 2-3 blank visa pages not amendment pages in passport. If your passport does not meet the requirements, we can assist with obtaining new passport or passport renewal for a valid US passport.
Pre-Check Documents is available. If you choose to not pre check your documents, and JIDS receives your documents with errors, you will be charged for a representative to assist you with corrections.
Concierge Service is available for this country
Passport and Visa are required. Original passport valid for no less than six (6) months, with at least two (2) successive empty visa pages
Valid Signed Passport

Applicant must submit their current signed passport. Applicant must also include a color copy of the information page of the passport.
Note: In order to obtain visas, passport must have at least two blank visa pages side by side. Pages in the passport marked "Amendment" pages are not valid for visas.
JIDS can help you  renew it if you need more validity. If you require passport services, please refer to our passport services section.
Travelers should be provided with an International Certificate of vaccination (2). Travelers lacking documentation of appropriate vaccination can be restricted at the points of entry irrespective of the means of conveyance (e.g. road, air, sea).
All airlines must ensure that all non-Saudi citizen passengers have enter their immunization data into the Saudi vaccination registration system "Muqeem" before arrival into Saudi Arabia.  See link below:
Must complete an online Arrival Registration Form before departure which will enable travelers to use Tawakkalna application.

All travelers must download the Tatamman and Tawakkalna apps on their mobile device. All travelers will be required to report their home location within 8 hours of their arrival and conduct a daily health assessment using Tatamman application

All travelers  must CARRY A LETTER FROM INSURANCE COMPANY TO PRESENT AT THE AIRPORT :  Proof of medical insurance that covers any COVID-19 treatment in outpatient clinics, emergency facilities, and hospitals. Saudi nationals, residents, GCC nationals, and children under the age of 12 are exempt from this requirement

Insurance that covers the risk of COVID-19 which is included in the tourist visa fees. CALL JIDS

 

Tourist travel to Saudi Arabia is now permitted


Saudi Arabia is opening its doors to the world through its new tourist visa. Through the fast and easy-to-use online portal, international visitors from 49 eligible countries can apply for an eVisa and discover the warm hospitality of Saudi people the rich heritage, vibrant culture, and diverse and breathtaking landscapes; from the mountains of Abha to the beaches of the Red Sea to the shifting sands of the Empty Quarter.

The eVisa will be a one-year, multiple entry visa, allowing tourists to spend up to 90 days in the country. It covers tourism-related activities and Umrah (excluding Hajj season) and excludes other activities such as studying.

 

 
New York Visa Application and The Saudi Laws & Regulations Form completed and signed. CAPITAL LETTERS neatly. ADVISE HOST IN SAUDI TO USE NEW YORK CONSULATE on invitation,
APPLICATION IS BASED UPON WHERE YOUR INVITATION IS SENT.  If using JIDS please have invite sent to NEW YORK Always then use the NY APPLICATION.
1./Cover Letter of Support from the U.S. Company
See example below:
Example of Business Letter
SAUDI REQUIRES THIS LETTER TO BE NOTARIZED in USA Original document
2./REGISTRATION FROM COMPANY IN USA
3/REGISTRATION FROM COMPANY IN SAUDI ARABIA.
5/INVITATION: An invitation from the host in Saudi Arabia is required to be sent direct to the consulate in New York as well as you giving the copy for submission.  If it is not in New York, please notify JIDS.
(Please note above application must match where invitation is sent)
The seal should be on the registration.
JIDS can assist with obtaining invitations please call for further details.
Justin Document Service – ORDER FORM & copies Mandatory order form, which must be included with your original documents to JIDS.
ORDER FORM then PRINT to include with documents.
COPIES of all documents included in your package to JIDS. If copies are not included then a $10.00 copy fee will be applied.
Give yourself peace of mind!
Simply fill out this form STEP FORM and let JIDS do it for you $20.00.
The Smart Traveler Enrollment Program (STEP) allows U.S. citizens and nationals traveling abroad to enroll their trip with the nearest U.S. Embassy or Consulate. Help the U.S. Embassy contact you in an emergency. Read more…
Consular fee and processing time: (consular fees may change)
$110 Per Business PLUS OUTSOURCE FEE
Also the consulate requires an additional $150.00 fee for ENJAZ REGISTRATION outsourcing charges.
Visa 5 business days MINIMUM processing times.
24-48 hour from day of submission to CONSULATE may be available for additional fees.
Applicable fee paid in U.S. Post Office Money Order, only. If you wish to include your own money order
DO NOT WRITE or STAMP any information on your money order.
JIDS can obtain this money order for you.
See our pricing sheet for fees associated with this.
Please NOTE: Embassy fees may change without notice. JIDS does not assume any responsibility for changes. The above fees DO NOT include JIDS service fees, or return mail fees.
If JIDS is paying government fees (consular or passport agency fees) on your behalf a 5.7% processing fee will be added.
If you're a United States Alien resident, a copy of your Green Card must be attached to your application.
If you're a United States Visa holder, a copy of your U.S. Visa must be attached to your application.
Mandatory Insurance on Non US Visitors to the Kingdom of Saudi Arabia cost varies per nationality and is paid directly to outsource agency upon application by JIDS on your behalf.
Application form signed by both parents or legal guardian(s).
Notarized letter of consent signed by both parents or legal guardian(s).
Original and copy of the minor's birth certificate.
 Federal Express starting at $58.95 for priority Weekday Delivery based on zip code. Special Deliveries of Federal Express VARY (Ex. SATURDAY DELIVERY OR 8AM DELIVERY, call for rates). RESIDENT home deliveries are an additional $3.00 to have signature required. Verify SIGNATURE OR NO SIGNATURE must be selected.
You can include a printed air bill to avoid additional charges. Account numbers without air bill will be charged $5.00.
Vaccinations are NOT required unless travel is from or through an infected area.
Visit the Center for Disease Control: CDC.GOV for complete health requirements for COVID
As a condition of entry to a State Party under Annex 7 of the IHR (2005), yellow fever vaccination is Required for all travelers >9 months of age

arriving from countries with persistent or periodic yellow fever

transmission (1). Proof of vaccination is not necessary for less than 12 hours of airport transit. The vaccination certificate is valid for life.