Tourist & Business Visa Requirements
JUSTIN DOCUMENT SERVICE, INC.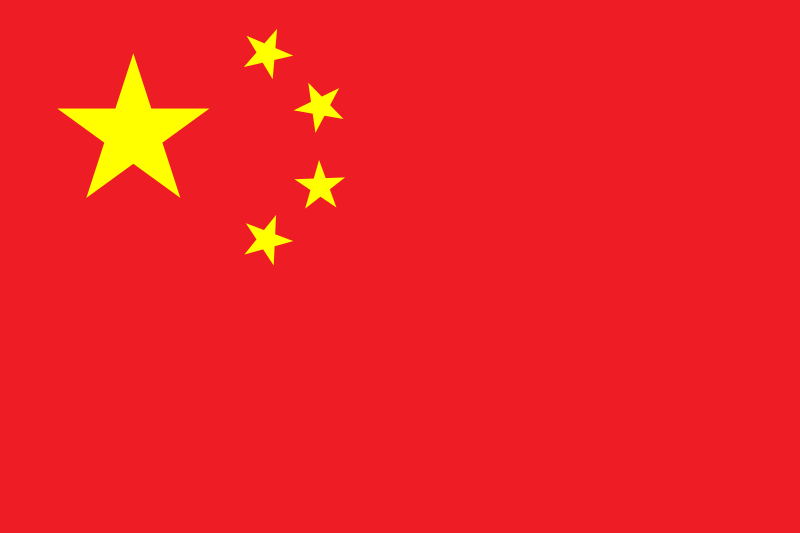 China
Please note this visa requirements are for US citizens only. If you are not a US citizen please contact our office at (914) 592-2760.
US passport must be signed, valid for at least 6 months and with at least 2-3 blank visa pages not amendment pages in passport. If your passport does not meet the requirements, we can assist with obtaining new passport or passport renewal for a valid US passport.
Pre-Check Documents is available.  If you choose to not pre check your documents, and JIDS receives your documents with errors, you will be charged for a representative to assist you with corrections.
Concierge Service is available for this country
IMPORTANT NOTICE
Regarding Chinese VISA: the Chinese Visa issued before March 26, 2020, could not be used for entering China until further notice. Applicants are suggested to avoid international travel for the sake of personal and public health.
April 20,2021
CALL JIDS for any international travel.  EACH COUNTRY HAS NEW RULES OF TRAVEL , COVID RULES and many have Medical Certificate requirements.  You can no longer just assume the rules ,WE ARE HAPPY TO ASSIST.  CALL 914-592-2769
As of April 1,2021
According to the relevant announcement, foreign nationals holding valid visas issued before 26 March 2020 (such as 10 years L, M, Q2, S2 category visa) are temporarily suspended entry into China. 
Due to the COVID-19 situation, the Visa Office of the Chinese Consulate General in New York is still temporarily closed to the public. Travel increases your chance of getting and spreading COVID-19. Applicants are recommended to avoid international travel for the sake of personal and public health.
CONCIERGE SERVICE AVAILABLE as of September 2022 : Preparation and precheck of documents available ,once confirmed consulate will determine when personal appearance is needed. JIDS FEES RANGE based upon nationality.
If you need assistance obtaining a NEW INVITATION FROM CHINA and what rules to follow call us at 914-592-2760 for a CONCIERGE SERVICE to guide you through the new COVID RULES of processing.
Valid Signed Passport* and a copy
Applicant must submit their current signed passport.
Applicant must also include a copy of the information page of the passport.
Note: In order to obtain visas, passport must have at least two blank visa pages side by side. Pages in the passport marked "Amendment" pages are not valid for visas.
*Check passport validity to make sure it is valid for at least 1 year past the last day of stay from international destination.
JIDS can help you renew it if you need more validity. If you require passport services, please refer to our passport services section.
Previous Chinese nationals or US passport holders born in China must also show proof of old Chinese passport or birth certificate.
The Embassy requests copies of the old visas.
If the visa was in an old passport, please include either the old passport or clear color copies of the vital statistics page from the old passport. If applicant does not have the old passport, applicant may write a letter addressed to the Chinese Embassy explaining why they cannot provide copies of the old visas (such as old passport lost, stolen, damaged, etc).
Applicant must submit (1) color, passport style 2 x 2 photograph.The photos must be recent within 6 months, and not the same photo as in the passport.> unless the passport was issued within 6 months
Proper attire is required for photos for a CHINA VISA.  Recently photos were denied for a tank top not being acceptable.
Previous to 2017 the consulate would accept smaller than 2×2 photos since the box on application is smaller.  As of 2017 they do want 2×2 photos only.
See digital image requirements: Passport Photo Requirements
Must submit a computer-generated itinerary from a travel agency or online travel site.E-confirmation from an airline or travel company showing departure from the U.S. and arrival/departure for Mainland China is acceptable with a valid record locator. If not flying into mainland China they must provide a letter stating means of transportation to the mainland or a connecting flight or it can be included in the business letter (flight information)
AS OF April 1,2021 SUBJECT TO CHANGE Please call 914-592-2760 for up to date information
INVITATION MUST NOW COME FROM THE MINISTRY OF FOREIGN AFFAIRS IN CHINA NOT the Company you are visiting.
If you need to apply for a Chinese visa for necessary business, scientific, or technological cooperation purposes, please first ask your Chinese inviter to obtain the "Invitation Letter (PU)" (  《邀请函(PU)》)from the Foreign Affairs Office OR the Department of Commerce of the Provincial Government in China.
Process could vary and possibly take 4-5 weeks to obtain this invitation.  Speak with your host in China to obtain this invitation for you.
Before COVID:
The invitation letter must be issued by a Chinese government, company, corporation or institution and must include the following information. Recent changes to Chinese visa requirements require the letter include the following information:
Personal information of applicant: including full name, gender, date of birth, employer. position and passport number.
Information concerning applicant's visit to China: purpose of visit, date of arrival and departure, places to visit, relationship between applicant and inviter, and who will bear the cost of the applicant's accommodations in China.
Information of invitee: name of unit, phone number, address, seal and signature of the legal representative.
Note: Recent changes require that invitation letters must contain an approval stamp. This is generally a red circle or oval stamp applied by a government agent, although some private companies may have their own stamps.
Note: Self-employed must also submit a copy of a recent bank statement.
Applicant must submit a Business letter of support from a U.S. based company.
For business letter please note the following:

This letter must be on your company letterhead.
This letter must be sign by someone other than the applicant.
Passport Information
must be a signed document.
See example below:
Example of Business Letter
Invitation letter and business letter can be submitted as a photocopy or faxed copy. however original invitation and/or personal interview may be requested at visa officers discretion.
Visa Application online  If you have any problems with this application, it can be uploaded from the Consulate of China website. Form Form V.2013
Processing time under 5 business days , will be charged $275.00 and additional fees may apply.
Answer all questions on your online application. Must be done on computer,no hand written applications accepted.
If something does not pertain to you you must put N/A.
Pre-check or Concierge Service is available to help you.
Note:  If you choose to not pre check your documents, and JIDS receives your documents with errors, you will be charged for a representative to assist you with corrections. $50.00
If you have visited Turkey, Pakistan or Kazakhstan, (have stamps in your passport) CALL OFFICE for an additional form needed.
Anyone with CRIMINAL RECORD even DUI, DWI will need to make a personal appearance, contact JIDS to discuss.
Give yourself peace of mind!
Simply fill out this form STEP FORM and let JIDS do it for you $20.00.
The Smart Traveler Enrollment Program (STEP) allows U.S. citizens and nationals traveling abroad to enroll their trip with the nearest U.S. Embassy or Consulate. Help the U.S. Embassy contact you in an emergency. Read more…
Justin Document Service – ORDER FORM & copies
Mandatory order form, which must be included with your original documents to JIDS.
A) ORDER FORM then PRINT to include with documents.
B) Copies of all documents included in your package to JIDS If copies are not included than a 10.00 copy fee will be applied.
AS OF JULY 2020 new procedures, validity of visa and processing times will apply and has not yet been established.
Entries
Validity
Processing Time
Embassy Fee
Multiple

 

(Based upon validity of passport)

10 year

 

1 year issued if validity on passport is less than one year

At discretion of consulate

Fees based upon what is marked on application.

 

4-5 day minimum is express service on application.

Other times range from 6 days or more.

$150.00-175.00

 

$150.00-175.00

$150.00-170.00
Entries
Validity
Processing Time
Embassy Fee
Single or Double entry only (Based upon nationality)
3 month or
6 months (Based upon
validity of passport)
Fees and processing time based upon what is marked on application.
4-5 day minimum is express service on
application.
Other times range from 6 days or more.
$45.00-75.00

 

Varies according
to nationality
Processing time under 5 business days , will be charged $275.00 and additional fees may apply. See PRICING PAGE for fees.
Please NOTE: Embassy fees may change without notice. JIDS does not assume any responsibility for changes. The above fees DO NOT include JIDS service fees, or return mail fees.Applicable fee paid in U.S. Post Office Money Order, only. If you wish to include your own money order DO NOT WRITE or STAMP any information on your money order. JIDS can obtain this money order for you. See our pricing sheet for fees associated with this.
If JIDS is paying government fees (consular or passport agency fees) on your behalf a 5.7% processing fee will be added.
Additional requirements:
If you're a United States Alien resident, a copy of your Green Card must be attached to your application.
If you're a United States Visa holder, a copy of your U.S. Visa must be attached to your application.
Nationals of Sri Lanka, Ghana, Turkey,Argentina,Iran,Hong Kong and Pakistan should call office , additional documents required for these nationalities.
Accompanying MINORS:
Letter of consent signed by both parents or legal guardian(s).
Identification from both parents-copies acceptable
Copy of the minor's birth certificate.
 Federal Express starting at $39.95 for priority Weekday Delivery based on zip code.Special Deliveries of Federal Express VARY (Ex. SATURDAY DELIVERY OR 8AM DELIVERY, call for rates)RESIDENT home deliveries are an additional $3.00 to have signature required.Verify SIGNATURE OR NO SIGNATURE must be selected.
You can include a printed air bill to avoid additional charges. Account numbers without air bill will be charged $5.00.
No vaccines are required. The standards of medical care in China are not equivalent to those in the United States. If you plan to travel outside of major Chinese cities, you should consider making special preparations.
Visit the Center for Disease Control: CDC.GOV for complete health requirements.