Second Passport Instructions
JUSTIN DOCUMENT SERVICE, INC.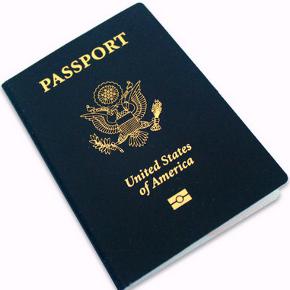 Justin Document Service Inc. is one of the few authorized Passport & Visa Expediting companies authorized to work directly with the US Department of State, Passport Agency. We have had this privilege for over 25 years. Our experience and guidance is key to getting you to your destination on time
EXPEDITED SERVICES will resume starting beginning of September. Appointments are limited and will take 3-4 days to process, call us 914-592-2760. Proof of travel and letter of authorizations will be required. CALL OR EMAIL us for updated information,
RUSH requests include our pre check service.
Also available is an expedite service which can take approx. 6 weeks from the day an application is submitted to the day a new passport is received once they start process. Which is less time than the post office with their processing time at 18 weeks.
Passport Agency August 2021
TWO SERVICES AVILABLE as of September 2021
EXPEDITED SERVICE with proof of travel and letter of authorization, this is a limited appointment made by JIDS if traveling within 14 days (30 days if proof of VISA) JIDS service fee includes prechecking your documents. (ONLINE APPLICATIONS ONLY with bar codes which include the $60 expedite fee and 17.56 1-2 day overnight mail return as part of the total government fees which will be noted to you when you do the application and are in addition to JIDS fees)

CALL FOR APPOINTMENT

Expedite Service without proof of travel– can take up to 6-12 weeks from the day an application is submitted to the day a new passport is received. Once processing has started it is approx. 6 weeks.(for an additional $60 and 17.56 1-2 day overnight mail return)
Especially URGENT and RUSH requests should do a pre check to save time and money. $50.00 first check will ensure fast processing.
Pre-Check Documents is available. If you choose to not pre check your documents, and JIDS receives your documents with errors, you will be charged for a representative to assist you with corrections.
Concierge Service is available for this country
Second Valid US Passport
You are here because you need a second valid US passport for one of the two following reasons:
If applying for a duplicate passport due to a conflict of interest in Middle Eastern countries. Primary 10 year passport contains Israel stamps and upcoming travel includes visits to Middle East countries that may deny entry. Travel includes visits to Israel and then visits to Middle Eastern countries that may deny entry. Countries that may deny entry to US citizens with passports containing Israel markings include Algeria, Iran, Iraq, Lebanon, Libya, Pakistan, Saudi Arabia, Sudan, Syria, and Yemen. This list can be seen and is subject to change at www.travel.state.gov
If your 10 year passport is currently being VISAED in a consulate or embassy and you do not have access to your 10 year passport, you should use FORM DS-11 at an acceptance facility follow instructions for 1st time passport. This is the only time the passport agency will allow a handwritten DS-11 form. Printed and signed in front of acceptance facility clerk.
If you are presenting your passport at time of application then you will present the DS-82 form and the application must be done online, printed and signed. If you already have a duplicate passport you must include it with the application.
Step 1: Collecting US passport application materials:
It will be returned with the new passport.
The letter must state the reason for obtaining a second passport. Click here for sample letter. If applying with DS-11 you must include in the letter explanation of where and why your current passport is being visaed and that you are waiting for a visa to be issued and do not have access to your passport. Include date of issue, and date of expiry as well as full name as in passport.
Letter must be signed by the traveler.
US passport application form DS-11 must present at acceptance facility for sealed envelope with original birth certificate and identification or/ DS-82 with most recent passport. Read guidelines above.
When doing the application online (must have 2 D bar code when printed) there are two boxes you MUST CHECK while filling in the application online:

$60.00 EXEPEDITE and $17.56 (whatever current rate is) 1-2 day overnight mail return back to mailing address on this form

.
completed online and based upon eligibility
PRINT on SINGLE SIDED PAPER /Double sided application is not accepted
Emergency contact must be filled in on application even though there is not a asterisk near it on application. It is mandatory.
MAILING ADDRESS on application is where the new passport will be mailed
The old passport will be mailed back separately in the regular mail at a later date.
Confirmed flight itinerary from the travel agent or airline. With your name and record locator number.
Copy of plane ticket or e ticket confirmation.
Must show both itineraries if applying for reasons of conflict of interest , or to facilitate visas.
If itinerary not available and traveling for business you can supply a letter on business letterhead paper, addressed to the US Department of State, detailing your upcoming international travel dates and signed by your employer. The passport agency prefers a flight itinerary. If you use this letter you may be asked for additional documents.
If you also need a visa ,then you can supply the itinerary with a date of within 30 days.
Mandatory
which must be included with your original documents to JIDS.
ORDER FORM then submit then PRINT to include with documents.
PHOTOCOPIES of all documents inside the SEALED ENVELOPE, do not include them inside the envelope. We will not submit to the passport agency until we have photocopied proof that you have included all the required documents.
If copies are not included then a $20.00 copy fee will be applied.
Give yourself peace of mind!
Simply fill out this form STEP FORM
and let JIDS will do it for you $25.00
The Smart Traveler Enrollment Program (STEP) allows U.S. citizens and nationals traveling abroad to enroll their trip with the nearest U.S. Embassy or Consulate. Help the U.S. Embassy contact you in an emergency. Read more…..
Federal Express starting at $53.00 for priority Weekday Delivery based on zip code. Special Deliveries of Federal Express VARY (Ex. SATURDAY DELIVERY OR 8AM DELIVERY, call for rates).RESIDENT home deliveries are an additional $3.00 to have signature required. Verify SIGNATURE OR NO SIGNATURE must be selected.
You can include a printed air bill to avoid additional charges. Account numbers without air bill will be charged $10.00.If you follow our instructions on this site, and overnight your documents to us or visit our office, we will hand deliver your passport request directly to the US Department of State for processing. We wait on line , so you do not have to, then we pick everything up when it is ready for collection. Once ready you have options for the return of your passport. You can come into out office for pickup, use a overnight carrier or perhaps if you are local, you would prefer a messenger service to hand deliver them to you.
Read JIDS Terms and Conditions of service
By requesting information, taking information from JIDS website, or by submitting an order to JIDS you agree to all terms and conditions listed.