Tourist & Business Visa Requirements
JUSTIN DOCUMENT SERVICE, INC.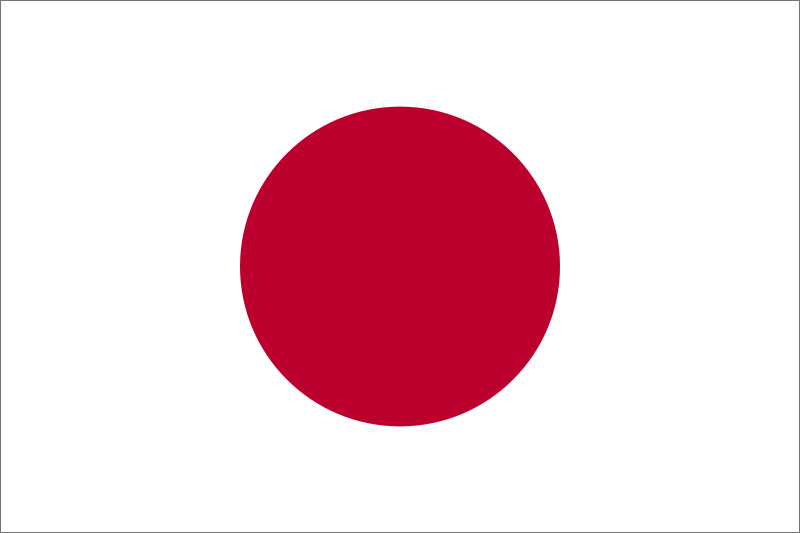 Japan
Please note this visa requirements are for US citizens only. If you are not a US citizen please contact our office at (914) 592-2760.
US passport must be signed, valid for at least 6 months and with at least 2-3 blank visa pages not amendment pages in passport. If your passport does not meet the requirements, we can assist with obtaining new passport or passport renewal for a valid US passport.
Application forms may be duplicated on plain paper but must be clear copies with original signature.
April 2023
US CITIZENS are visa exempt for up to 90 days. The traveler must:
Hold a valid passport ,valid for at least six months on entry with two blank visa pages
Hold proof of sufficient funds
Hold proof of onward/return flights
Hold documents showing proof of travel purpose (business cover or support letter, conference registrations, tour itinerary, etc.)
Hold all documents required for the next destination
Check with your airline that boarding will be permitted without a visa
April 3,2023
The Japanese Ministry of Health, Labour and Welfare, and Ministry of Foreign Affairs websites have details of the entry requirements for all travelers to Japan, including the 'fast track' entry system. Rules may be subject to change at short notice.
As part of travelling to Japan, you must submit information to the Japanese authorities before you fly via the Visit Japan Web site.
For arrivals who are triple-vaccinated, there is no longer a requirement to have a COVID-19 test before you fly. You will need to show a valid certificate confirming at least three vaccinations with any of the COVID-19 vaccines on the Emergency Use List of the World Health Organization (WHO). Some airlines may require these documents to be shown before boarding as part of their internal rules.
Further details can be found in the section on vaccination status below, on the Ministry of Foreign Affairs website and Ministry of Health, Labour and Welfare website including the Q&A
If traveling over the short stay VISA MUST BE APPLIED FOR.  CALL JIDS.
JAPAN VISA INFORMATION HOTLINE (24 hours / 7 days a week, English only)
– 1-888-704-4459 (From U.S.A.)
US Citizens DO require visas for professional performing Arts, Entertainment, Sporting events, Students, and long term employment or official visas. Participating in any remunerative activities, taking depositions or news reporting. Please call us for further instructions.

Travelers entering Japan from China (excluding Hong Kong and Macao)

From 4 April 2023, passengers arriving via a direct flight from China, are required to submit either a certificate showing a negative result of an approved COVID-19 test conducted within 72 hours prior to departure or provide proof of being triple-vaccinated against COVID-19. A random sample of travelers will be asked to take a COVID test upon arrival into Japan. For further details visit the Ministry of Health, Labour and Welfare website.
If you're a United States Alien resident, Green Card or valid I-94 and U.S. resident visa to re-enter the United States (F or J visa holder must show an I-20 or DS-2019 with the valid signature of an appropriate official in order for re-entry). If you will be entering a third country after leaving Japan, you must show a valid visa to enter that country (or a national passport of that country).


We ask that all applicants submit their original immigration documents (green card, I-20, etc.) or a NOTARIZED copy of the documents.

* Please note that in principle we do not accept an application from B-1 and B-2 U.S. visa status holders.

If you're a United States Visa holder, a copy of your U.S. Visa must be attached to your application.
Some special circumstances include: Chinese citizens must write their names in Chinese characters, as well as in Roman letters. Korean citizens in principle are asked to write their names in Chinese characters, as well as in Roman letters.
Persons planning to travel to Japan for a different purpose, such as students, workers, journalists, entertainers, attorneys (taking depositions), etc., must apply for a different visa in the appropriate category.* A Transit Visa is for those who intend to rest for overnight before traveling on to a third country. If a visa is required for the third country, please obtain the visa first before applying a Japanese transit visa.
1/NON US CITIZENS that DO REQUIRE A VISA : (ERFS) is no longer required from October 11. In addition, the measure to limit the entry of foreign tourists to those on package tours will be lifted at the same time.
BUSINESS TRAVELERS must obtain
2/INVITATION FROM HOST IN JAPAN. Once these documents are received by JIDS we can make an appointment with the consulate to deliver the documents for submission, Please note appointments for submission can be up to two months away. Once appointment is confirmed then documents must be submitted THEN once it is approved it will take 5-7 days (if doing a rush) for them to issue the visa in the passport. CLICK HERE FOR EXAMPLE OF INVITATION FROM HOST
CALL JIDS for all documents required. 914-592-2760
TOURISM or anything other than business IS NOT ALLOWED at time  JAPAN VISA INFORMATION HOTLINE (24 hours / 7 days a week, English only)
– 1-888-704-4459 (From U.S.A.)Once borders open up : Temporary Visitor Visa is for those who intend to stay in Japan for 90 days or less for such purposes as follows:
Sightseeing; sports; visiting relatives, friends, or acquaintances; visiting a sick person; attending a wedding or funeral ceremony; participating in athletic tournaments; contests etc. as an amateur; business purposes (such as market research, business liaison, business consultation, signing a contract, or providing after-sale service for imported machinery); inspecting or visiting plants, trade fairs etc.; attending lectures, explanatory meetings etc.; academic surveys or research presentations; religious pilgrimages or visits; friendship visits to sister cities, sister schools etc.; or other similar activities during a short period of stay in Japan.
Valid, signed passport (6 months validity) and blank visa pages.
Plus one photo copy of the face page
One Visa Application Form completed and signed. NEW YORK Jurisdiction 
The Consulate General of Japan in New York exclusively serves the following areas: Connecticut (Fairfield County only), Delaware, New Jersey, New York, Pennsylvania, West Virginia, Puerto Rico and US Virgin Islands.
CALL JIDS for other jurisdictions. JIDS can help you with other jurisdictions, please advise the representative.  Here are a few others:
| | |
| --- | --- |
| .C.G.J. IN CHICAGO | Area served: Illinois, Indiana, Minnesota and Wisconsin, Iowa, Kansas, Missouri, Nebraska, North Dakota and South Dakota |
| C.G.J. IN DETROIT | Area served: Michigan and Ohio |
| C.G.J. IN BOSTON | Area served: Maine, Massachusetts, Vermont, New Hampshire, Rhode Island and Connecticut (other than Fairfield County) |
| C.G.J. IN ATLANTA | Area served: Alabama, Georgia, North Carolina and South Carolina |
| C.G.J. IN MIAMI | Area served: Florida |
| C.G.J. IN NASHVILLE | Area served: Arkansas, Kentucky, Louisiana, Mississippi and Tennessee |
| C.G.J. IN HOUSTON | Area served: Texas and Oklahoma |
NOTE: GLUE ONLY, please do not staple or tape.

Applicant must submit (1) color, passport style 2 x 2 photograph.The photos must be recent within 6 months, and generally not the same photo as in the passport.
See digital image requirements: Passport Photo Requirements.
Must submit a computer-generated itinerary from a travel agency or online travel site. E-confirmation from an airline or travel company showing departure from the U.S. and arrival/departure to and from your visa destination. Acceptable with a valid record locator. They do not require you purchase it, but must provide proof of reservation.
Hotel Confirmation
DAY BY DAY SCHEDULE CLICK HERE FOR A FORMAT OF THIS SCHEDULE
6/ORDER FORM then PRINT to include with documents.
COPIES of all documents included in your package to JIDS. If copies are not included then a $10.00 copy fee will be applied.
Justin Document Service – ORDER FORM & copies Mandatory order form, which must be included with your original documents to JIDS.
See example below:

Some additional things to add to above letter for Japan. If traveling for BUSINESS, original letter from applicant's company signed by an authorized executive officer, on company letterhead, stating:
a)

applicant's position in the company, duration of employment, and monthly or annual salary


b) nature/purpose of visit in detail
c) dates/duration of stay intended
d) contact person, company name, address and phone number of business contact in Japan
e) guarantee of financial support during applicant's stay in Japan and return transportation from Japan* Additional documents may be requested during the course of examination.
Multiple entry for some nationalities may require additional documents FOR EXAMPLE citizen of India click here
If going to attend a CONFERENCE, conference brochures plus a paid registration form and invitation will be required.
Note: Self-employed must also submit a copy of a recent bank statement. For business letter please note the following: Applicant must submit a Business letter of support from a U.S. based company.

This letter must be on your company letterhead.
This letter must be sign by someone other than the applicant.
Passport Information
How your expenses will be paid

Must be an original signed document.
Application form signed by both parents or legal guardian(s).
Notarized letter of consent signed by both parents or legal guardian(s).
Original and copy of the minor's birth certificate.
Consular fee and processing time: (consular fees may change and vary by natioanlity)
$ TO BE ADVISED Business Rush Visa 5– 7  business days MINIMUM processing time  if applicable from day of submission APPOINTMENT MUST BE MADE IN ADVANCE WITH JIDS (Appts can take up to two months away CALL 914-592-2760)
If all requirements are met, most visas can normally be issued within 5-7 business days from day of submission to consulate.  The time to process an application for a Temporary Visitor Visa depends on the applicant's circumstances. In most cases, it takes five to seven working days if the documentation is in order. There are some cases; however, in which a few weeks or more are needed to process an application.
However, there are certain cases that require referral to the Ministry in Japan. These cases may take 1-2 months.
As of July 2022: must present a negative COVID-19 PCR test result taken no more than 72 hours before departure. The test result should be in the CORRECT FORMAT GIVEN by the Japanese CLICK HERE Ministry of Foreign Affairs
ALSO : Must sign a Written Pledge stating that they will adhere to the government's quarantine (if applicable), testing and location data regulations You can find the FORM HERE
Vaccinations are NOT required unless travel is from or through an infected area.
Visit the Center for Disease Control: CDC.GOV for complete health requirements.
Japanese Border Measures
Everyone must submit your COVID-19 negative pre-test result and Questionnaire. Your quarantine depends on the classification of the country or region of your stay before arriving in Japan, and your vaccination status. Vaccination certificate can be approved only valid vaccines by the Japanese government. Those who are required isolation need to submit written pledge for health follow-up.
Pre-registration of MySOS Web or MySOS App is required in order to enter Japan. Click on the link above for details.
*1

Your isolation will be terminated if Covid-19 test is negative on the third day of isolation. You will be required quarantine for a total of 5 days if you do not take