JUSTIN DOCUMENT SERVICE, INC.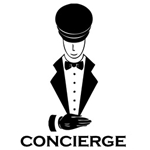 CONCIERGE &
Pre Check Services
Applications online are more complicated today. Uploading photos and documents for the Brazilian consulate, India online applications, and so many other countries you may need help with. Your visa or passport representative will walk you through all of the procedures , step by step. If you need the application done for you, simply let us know and we will provide you with all the information we will need to do all of this for you.
Let us know you are interested in this service and your representative will guide you! Some countries will require a questionnaire to be completed.
This service is $150.00-175.00 and includes your pre-check.
Prechecking documents without concierge service is 50.00 First Check
$25.00 each check after.
Call us for further details !! 914-592-2760